Welcome to the Monthly Release Club !

my name is Christopher, but you may call me Chris.

hopefully i'll have a proper introduction video ready soon. meanwhile, i have put together a retrospective of my musical activities that you can watch above, and here's some background information about the Club :

to make a long story short, i used to lead Poligraf, a prog rock band based here in Québec City. the band was founded in February 1998 and active until the summer of 2008 or so, when it ceased to function, essentially due to lack of external support and the consequent exhaustion.

over the years that followed and until recently, i was aiming to rebuild a simpler and lighter structure that would allow the band to return to activity. but despite all my best efforts, it seems that life had other plans for me. so for now, and for the foreseeable future, Poligraf is hibernating.

however, in the meantime i kept on developing new compositions not only for an eventual rebooted version of Poligraf, but also for other contexts. so i slowly built a catalog that now includes solo acoustic guitar instrumentals, singer-songwriter material, music orchestrated for ensembles of various sizes, and obviously, progressive rock originals.

most of these pieces currently survive as demos, and well over 200 of them are mature enough to undergo a proper recording process. there's also a whole lot, possibly as many if not more, i haven't kept count, of less developed compositions, waiting patiently to receive more attention.

so essentially, the idea behind the Club is to maintain a channel though which it is possible to gather enough support to allow me to focus my energies on recording those compositions, and to release them on a one-track-per-month basis.

i have set the monthly fee to the minimum that Bandcamp allows, and although other levels of membership could be added, for now i want to keep the management of the Club as simple as possible, so that i can give most of my attention to the music itself.

as a Club Member, you will have access to all the monthly releases, including those published before you joined (and possibly receiving the new ones in advance as the platform allows). in addition, you will get to experience the creative process as it unfolds though various audio demos and excerpts of works in progress, drafts of lyrics and poetry, previews of artwork, photos, and videos, shared over the course of each month.

that's pretty much all i have to say for now. i appreciate that you took the time to read thus far. i would like to express my gratitude to those of you who will join the Club, as your contribution makes the fulfillment my artistic duty possible.

best wishes,
Chris

§
Here's what you get:
All the new music I make

streaming instantly on your mobile device via the free Bandcamp app, and also available as a high-quality download.*

Access to subscriber-exclusive messages:

These back-catalog releases:
The satisfaction of knowing you're supporting me in a sustainable way.
You're a subscriber
Thank you!
* Downloads are DRM-free and available in MP3, FLAC and
more
.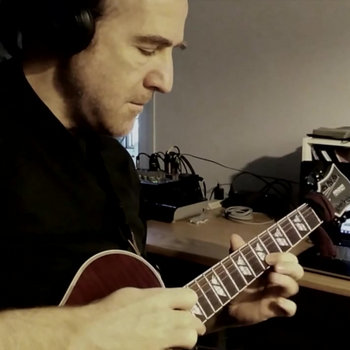 Christopher Stewart
Québec, Québec
vegan zensufi fingerstyle guitarist / poet / essayist / composer / retooling prog rocker